J
oin the Greek-Australian Cultural League (GACL) to be a part of an organization that serves hundreds of writers, artists and individuals in Australia and overseas. GACL is a member-powered organization passionate about building appreciation, participation and support for arts and culture.
GACL basic aims and objectives as were formulated in its constitution are:
• To maintain and advance Greek language learning.
• To maintain the Greek ethos and cultural traditions and their exposure to the multicultural society of Australia.
• To encourage and organise cultural and artistic events relevant to attracting a younger audience.
• To create working relationships with comparable organizations and of other minority ethnic groups.
As an individual member, you will help to connect the community to our arts and culture. Stay informed with the latest developments in the Greek-Australian arts and culture through our periodical "Antipodes", regular editions of our GACL e-Newsletter and participate in dozens of activities, including book launches, poetry readings, arts exhibitions etc, or to participate in the unique annual Literary Competition.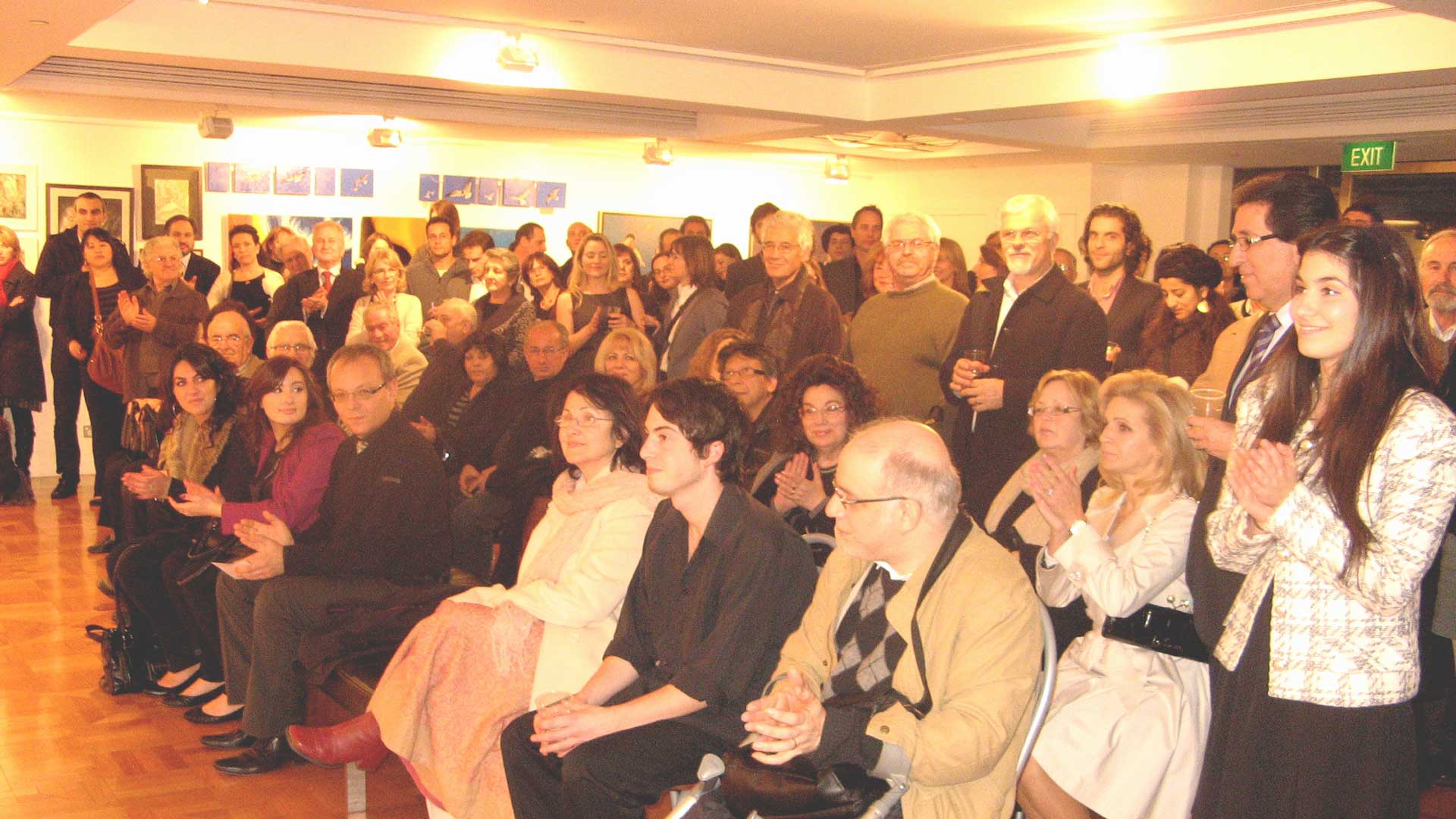 Renew your membership
A reminder to all members that now is the time to renew your membership. The annual membership remains at $30.00. Please fill in the form below and send your cheque/money order to the address of the GACLM. Your kind support is important for the League's continued viability.
The Membership renewal form can be downloaded in PDF HERE
Become a member
The Greek-Australian Cultural League invites you to become a member. GACL is a non-profit organization that had and still has no political or religious affiliations. Please download, complete and return our Membership Application. You can download it HERE