Greek-Australian Cultural League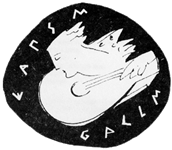 Welcome
The Administrative Committee of the Greek-Australian Cultural League would like to welcome you to our new website, where you will find information about our organisation and our activities.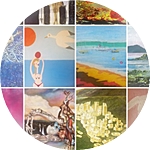 The Greek-Australian Cultural League's aims and objectives are the advancement, support and dissemination of the creative endeavours of Greek-Australian writers and artists .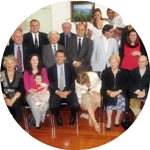 GACL organises various activities including the "Antipodean Palette", book launches, literary competitions, literary readings, musical events and publish the bi-lingual periodical "Antipodes".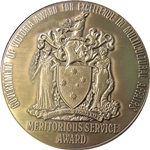 Awards of Excellence
GACL was awarded the Medal of Multiculturalism in December 2006 at the ceremony of Victoria's Awards for Excellence in Multicultural Affairs Meritorious Service to the Community.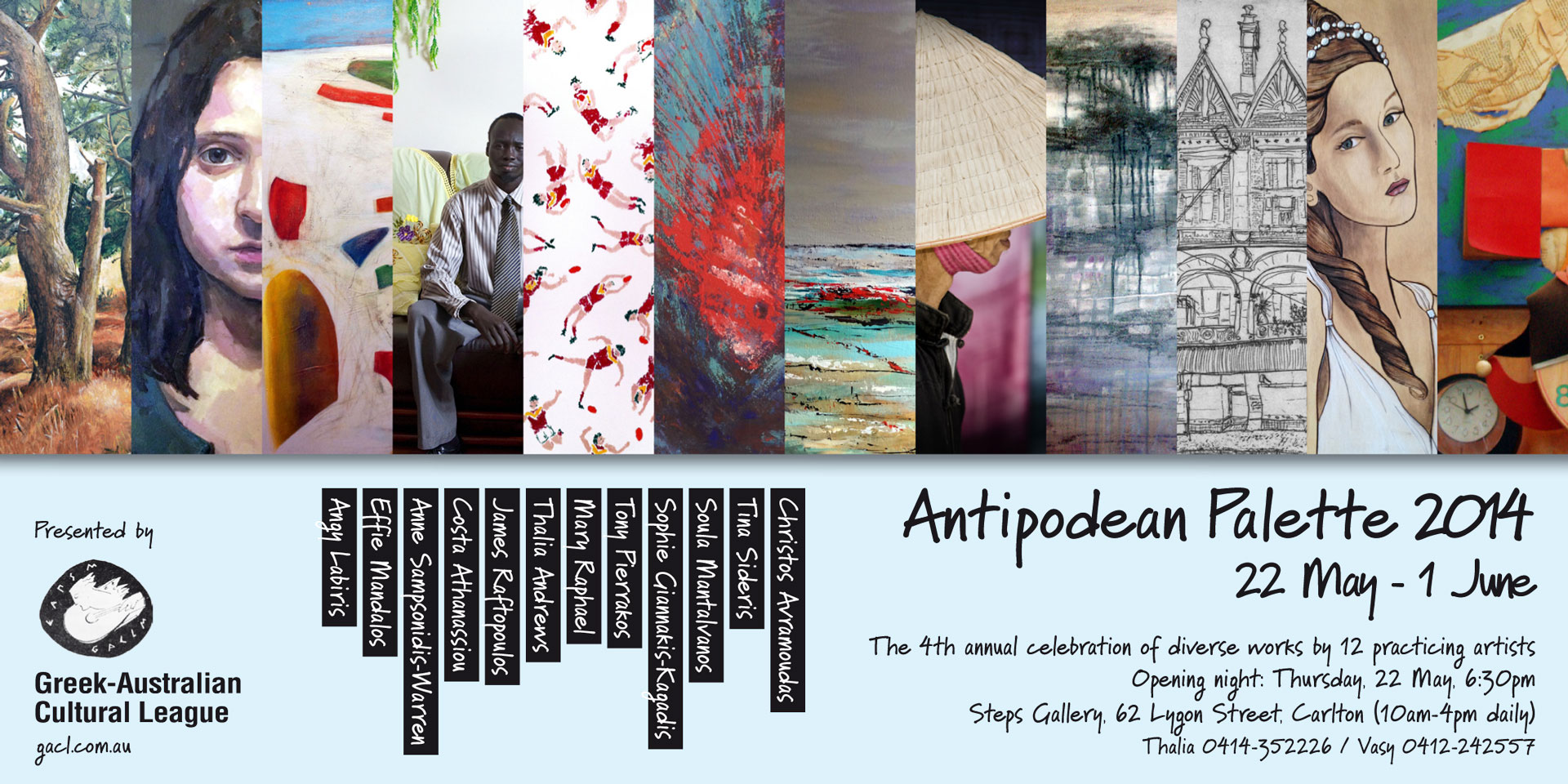 Every year GACL hosts its  annual art exhibition "Antipodean Palette". The exhibition showcases the works of various Greek Australian artists in a range of media such as painting, sculpture, photography, digital prints, computer art and collage. The exhibition aims to support the visual arts and to foster a spirit of cooperation amongst artists from various disciplines.
When & Where
The exhibition "Antipodean Palette" 2016 will take place:
When: 16-23 August 2016
Opening night: Tuesday, 16 August 2016, 6.30pm
Where: Steps Gallery, 62 Lygon St, Carlton, VIC 3053
The GACL organises every year the Literary Competition whose results are announced during the launch of annual "Antipodes" periodical. The competition includes works written in the Greek or English language in the following categories: Poetry, Short Story and One Act Theatrical Play. All first prize winning works in each category of the competition are published in the periodical  "Antipodes".
When & Where
All entries must be submitted by 26th June, 2014, at the latest, and sent to the following address: Greek-Australian Cultural League, University οf Melbourne, P.O. Box 4307, Parkville, Vic., 3052, Australia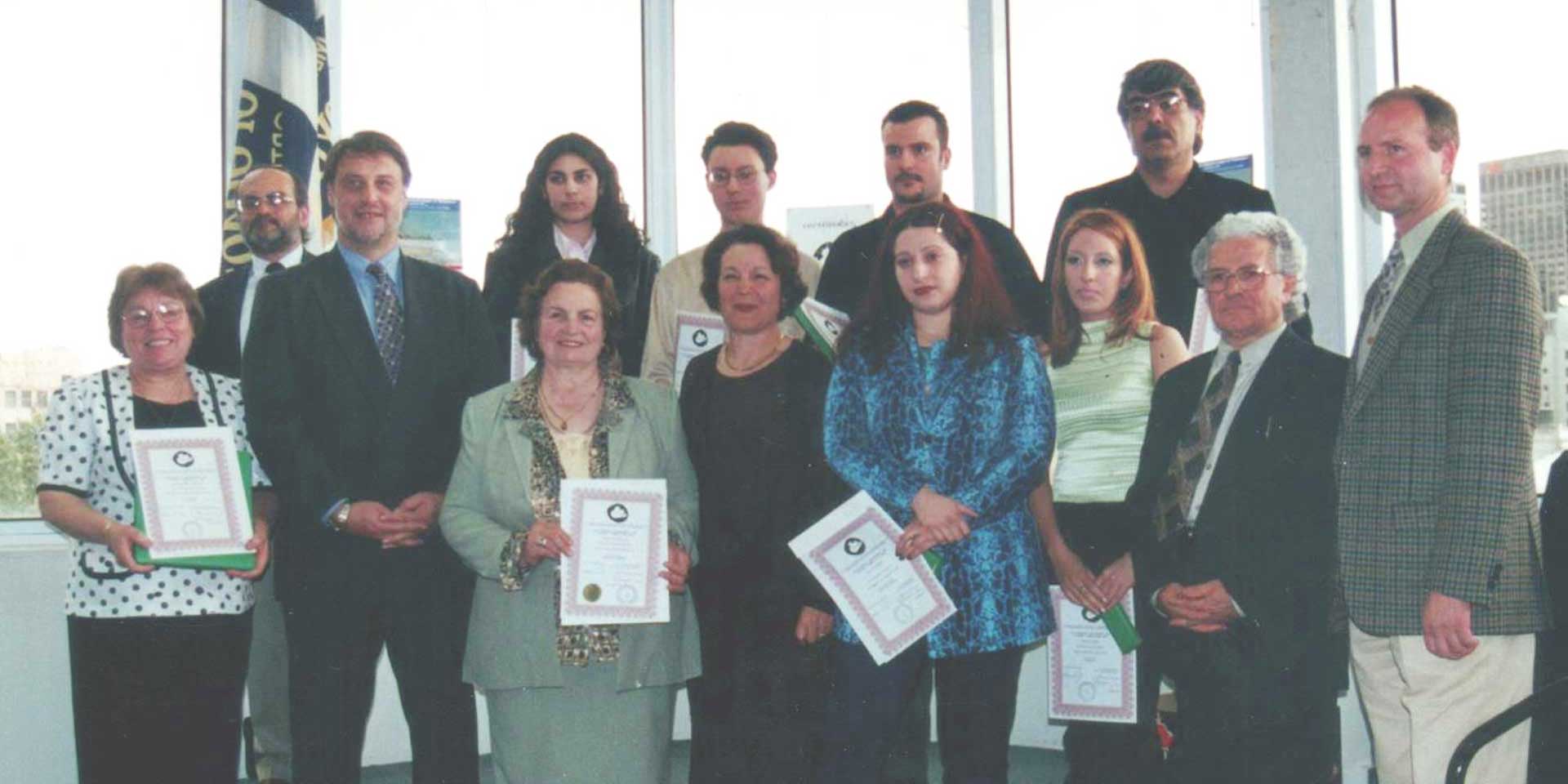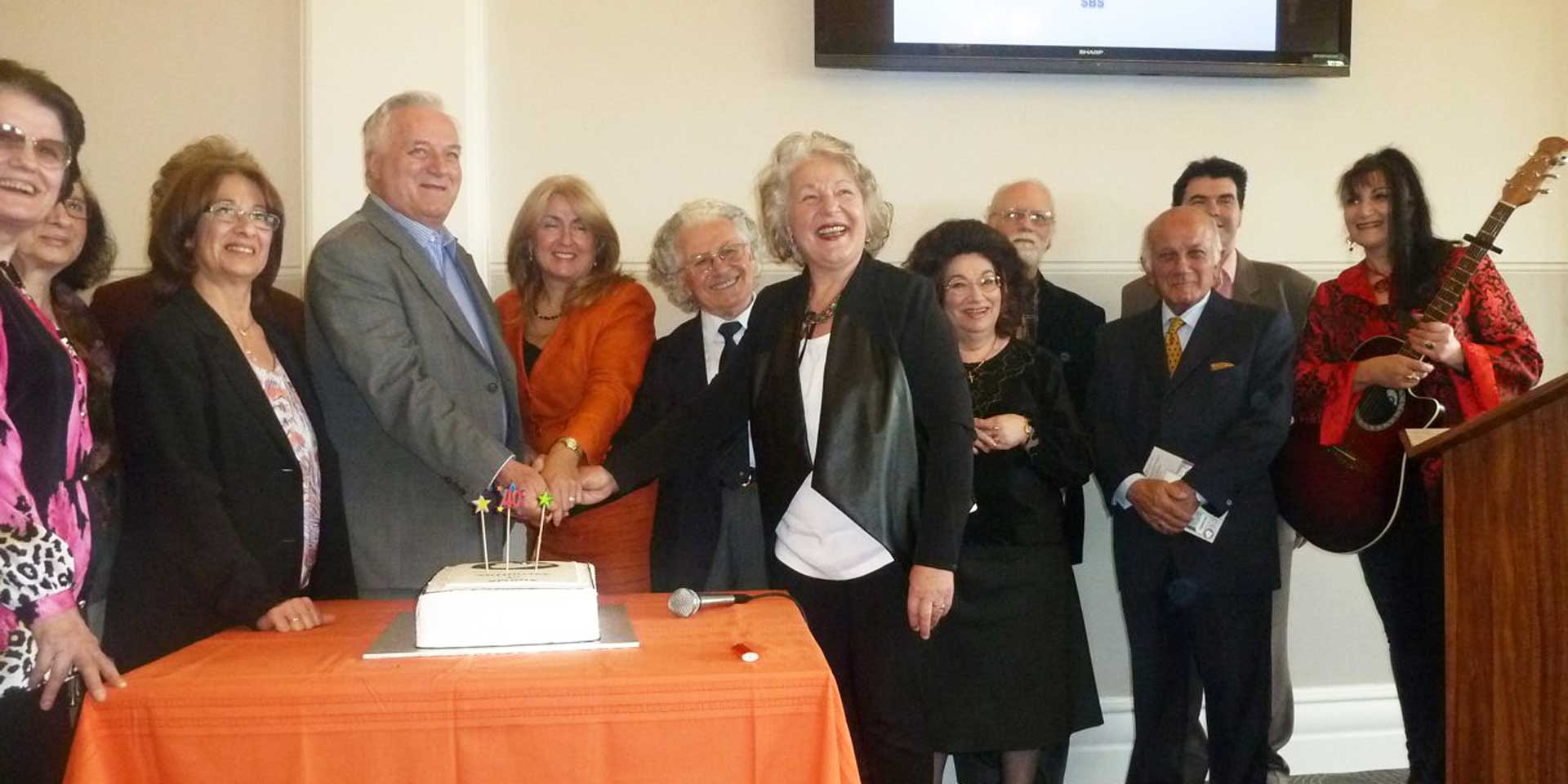 The annual literary periodical «Antipodes» is launched in October. Its edition includes works submitted by GACL members, such as poems, short stories, studies, essays, book reviews and οther literary works, in Greek and English. Submitted works, in order to be published in the periodical must be approved by the Editorial Committee. All material submitted must not have been published previously and is the original work of the author.
When & Where
Works Submitted must reach the GACL by the 26th of June 2014 and must be posted to the: Greek-Australian Cultural League of Melbourne, University of Melbourne, P.O. Box 4307, Parkville, Vic., 3052 We encourage submissions to be sent in electronic form to 
gacl.editor@gmail.com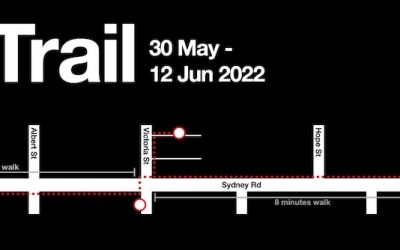 "Step into the world of art with a coffee in hand through bustling Moreland, the cultural metropolis of Melbourne. For two weeks only, the Greek Australian Cultural League will be exhibiting the work of eight unique artists on 2.3 x 1.7 m posters on various locations...