Art Exhibition 'Antipodean Palette' 2015
The Greek Australian Cultural League continually supports the Visual Arts by promoting the work of Greek-Australian artists.  Since its inception in 2011, the Antipodean Palette has seen an increase in popularity resulting in this year's decision to broaden the selection process and invite submissions from all practicing Greek-Australian artists within the community.   Our first time 'Call for Entries' received an overwhelming response from both local and interstate artists and we thank all the artists for their time and interest in submitting their work for selection.
We have pleasure in presenting 'Antipodean Palette 2015', an interesting and unique body of work in a variety of medium which will include paintings, illustrations, mixed media and 3D installations, collage, copper-etch and risograph printing, photography and silvercraft.
Participating artists are Angy Labiris, Agi Argyropoulos, Anne Warren, WA artist group 'Masonik', Christos Avramoudas, Con Emmanuelle, Effie Mandalos, Frixos Ioannides, James Raftopoulos, Jenny Dumont, Mary Raphael, Sofronis Michaelides, Soula Mantalvanos, Thalia Andrews and Tony Pierrakos.
We welcome you to join us at the opening celebration which will commence at 6.30pm on Thursday 13th August at Steps Gallery, 62 Lygon St. Carlton.   Special guests will be  The Hon. Martin Foley MP, Minister for Creative Industries and the Greek Consul General, Mrs. Christina Simantiraki.  The 10 day exhibition will also include an afternoon of bi-lingual poetry readings on Sunday 16th August at 4pm.
The GACL continually seeks to promote artists through this increasingly popular annual  event.  Practicing artists are invited to submit applications for next year's 'Antipodean Palette'.  For entry details, please contact the co-ordinator antipodeanpalette@gmail.com 
Vasy Petros
"Antipodean Palette" 2015 Coordinator
If you are interested in participating in a future "Antipodean Palette" exhibition you can download the Entry form HERE
Please read the Terms and Conditions 
HERE
No image or documentation displayed on this page may be reproduced, communicated or copied (other than for the purposes of research or study; criticism or review, or reporting the news) without the Greek-Australian Cultural League's permission. Use and referral is allowed for the purposes of research or study so long as full and proper attribution is given. Unauthorised commercial publication or reproduction of any part of this page is specifically prohibited. Contravention is an infringement of the Australian Copyright Act 1968.
'Antipodean Palette' 2015 Artists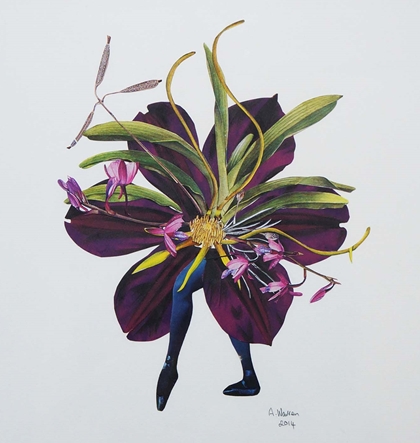 Anne Warren
An image or a fragment of an image found in an old book that has caught my interest will become the genesis for me to further build and layer from several different sources as well as from different media.  In an intuitive way I assemble the disparate cut-outs to create a brand new hybrid character with his/her own personality, sometimes adding to it with pencil (see 'Dahlia walks' and 'Flower Balla' drawn legs and feet). My art practice consists of collage, assemblage, digital imaging, still-life painting, abstract works, commissions and conducting Workshops in Art from my Alphington based s tudio. www.annewarren.wordpress.com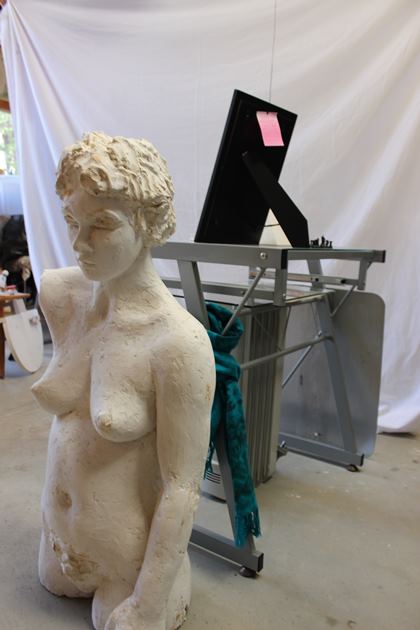 Christos Avramoudas
∀2 ∀ΒΟΛΕ 20 ΒΕΓΟΜ. This is not a piece of art by traditional standards. According to C. Jung it is a ritualistic mandala, which I've been using for a long period of time as a meditation tool, as an artistic and psychological expression of myself. Although, as a device, it tries to capture the totality of the self, it is developing day by day in a non-authoritarian or totalitarian sense; it is growing by discord and consists of elements in a very disordered state. This disordered multiplicity forms a concentric arrangement through the construction of a central point where our seemingly individual consciousnesses are connected. The central point here is the 'empty' space between the top of the pyramid and the low point of the plumb line. This point, it seems to me, being nothing and consisting of nothing, has a certain magnitude incomprehensible by thought. The reason that this mandala is on display is my strong feeling and hope that with the help of the audience, and through some kind of collective conceptual current that will flow from the low point of the plumb-line to the pin point of the pen that is available next to a piece of paper, a text is created that is liberating and unifying of the whole process.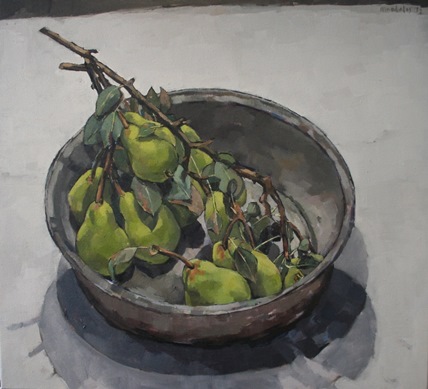 Effie Mandalos
I have been practising as a professional artist for over 15 years since completing a Fine Arts Degree at Monash University.  My main focus is to capture and express a mood through tone and colour, and to play with the tension between space and shape. I look to work with the subtleties and variations in colour and tonal values – the way objects, light, shape and planes relate to one another. I prefer to paint on a small scale as I'm especially taken by the quiet intimacy that this creates between the viewer and the painting – seeking perhaps to have a conversation rather than to make a statement. ringsroadartstudio.com.au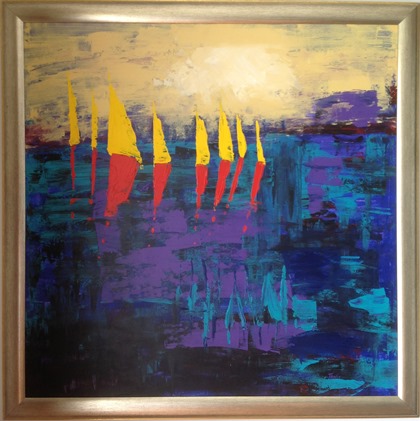 Thalia Andrews
I am a graduate of the Victorian College of The Arts.  I have reached the stage of my life where many changes have taken place and I am now pursuing my true passion.   My paintings are a platform in releasing my inner self and deeper thoughts. It brings me joy and happiness as it is what I long to do for the rest of my life. I wish and strive to achieve the very best in my artistic career by putting my heart, mind, body and soul into creating meaningful and thought provoking paintings. thaliaandrews.com.au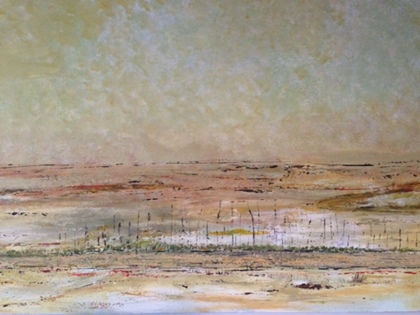 Mary Raphael
Each stroke of burnt umber flows through my veins with cobalt warm yellow Outback.  Drawings and sketches of flowers and trees and birds litter my childhood texts and diaries, as I sift through old boxes containing remnants of my past; small chunks of glazed decorated clay remind me of my fascination with sculpting powdered earth. I see the same theme coming through year after year, through each stage of my life.  My style expresses the essence of my outback experience….the burnt brown land, being brought to life by colour and texture that appears out of worldly and spiritual. My work expresses peace, energy and tranquillity, which flows through me when confronted by the magnificence of our landscape. When I have my brush in my hand, and my palette full of vibrant acrylic blobs of colour, I anticipate the result with so much excitement. With a variety of techniques, I add layer after layer, stroke after stroke, and relive the mystique, enormity and uniqueness of our land.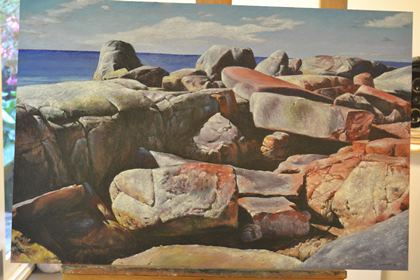 Angy Labiris
Born in Greece, September 29, 1954 and arrived in Australia, April 1965.  In 1976, I graduated with an Arts Degree (Honours) majoring in Art History and enrolled in Fine Arts at RMIT.  I began painting on and off whilst working in Local Government, became a businessman in the 1990s, sold businesses in 2011 and resumed painting.  I exhibited at Bridges Gallery in the early 1990s and with the Alphington Open Studios in 2011 and 2012. I held an exhibition at Cotham Gallery 101 in December 2013 and entered a self-portrait for the Archibald Prize in 2012.  I took part in the Antipodean Palette Art Exhibition for Greek-Australian artists in May 2014 and later exhibited at 69 Smith Street Gallery in September-October 2014. anfastar@gmail.com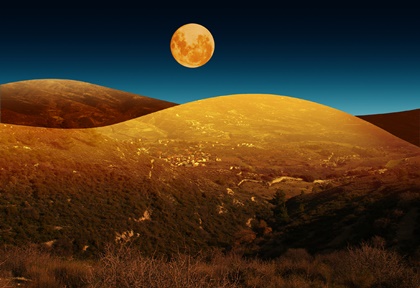 Frixos Ioannides
Frixos has been living and working in Australia since 1968.  He studied Fine Art at RMIT and went on to become a secondary school teacher.  In the last few years of his teaching career, he taught computing, information technology and computer graphics at the Wantirna campus of Swinburne University.  He retired from teaching in 2003 and is now involved with his own artwork, organizing art exhibitions, and page design and layout.  His recent work consists of computer art and pen drawings. His computer art often combines hand-drawn graphics, photographic elements and other computer generated images.  The pen drawings display a random and often spontaneous use of line work.  The subject matter is mainly imagined or drawn from memory with the occasional reference to photographs. Some of my work is expressive and some simply decorative.  Whatever the content or style, my works are testimony to my vision, my feelings for the environment which we all share and my outlook on life in general. frixos.i@gmail.com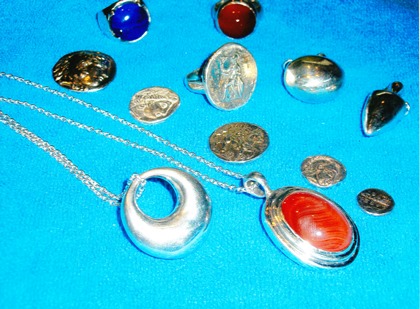 Sofronis Michaelides
Making jewelry has been in Sofroni's family for generations. As a child he frequented his father's workshop in Lemesos – Cyprus where he watched with fascination his father and older brothers work with gold and silver to create exquisite pieces of jewelry as well as objects of religious significance such as crucifixes, incense burners, candle holders and other objects used in religious ceremonies. Justifiably Sofronis feels that gold and silver run in his blood.  After migrating to Australia at the age of 22 he worked in a number of occupations but it was always his aim to take up the old family tradition of making jewelry and guide it towards a more creative direction using modern techniques and methods of casting in those precious metals. Many of his creations are influenced by archaeological findings such as the Kyrenia Ship and reflect his love of history and appreciation for his cultural inheritance.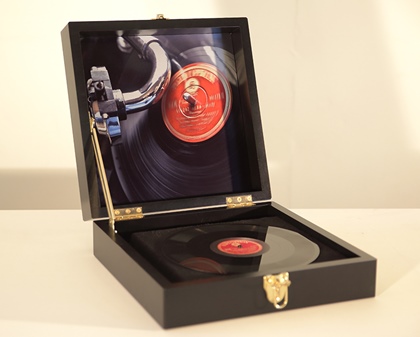 Masonik
Gramofonic Resurrection. Is a series of 2 sculptural pieces from the Altar'd Lament multi-disciplinary art Installation and performance project by the Masonik Collective. The project explores the rise, fall and rise again of the early 1900's musical style known as Rebetika–an underground urban form of music comprised of both near Eastern and Western influences, that was banned in 1937 and its performers persecuted. The critical historical locus for the project is the 1922 sacking of the bohemian Aegean city of Smyrna, a significant source of the Rebetika & Amanes style. The two sculptural pieces contain 78 gramophone replicas of Rebetika disks from the 1920's.  These are reimagined as iconic boxes, which hold the 'audio-earthly remains' of the music as almost religious artifacts.  Each box houses a custom-cut vinyl record of the original piece of music and on the other side a Masonik musical retranslation of the songs. Members of the Masonik Collective  travelled to Greece in early 2014 to visit places and people connected with the Rebetika style, to collect content, material and artifacts, and to exhibit and record collaborative performances of audio-visual art inspired by Rebetika music.  The tour culminated with a performance at the prestigious Michael Cacoyiannis Foundation. masonikarts@gmail.com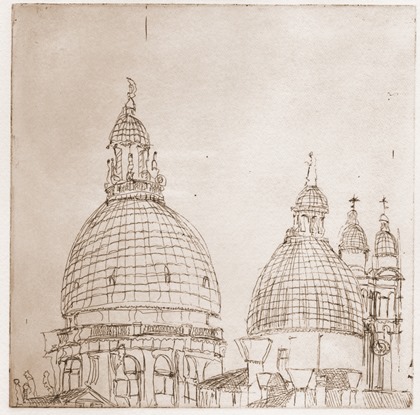 Soula Mantalvanos
 I love drawing and in particular, drawing on a copperplate is more exciting for me. The process of printmaking is an added drawing outlet and the result is more formal. I enjoy the disciplined process of printmaking, the anticipation that builds as you move closer to seeing the finished print. But mostly what I love is using my hands for the whole process. I have documented many travel memories in print form. Venetian Domes, Rome Rooftops and Palazzo Salviati are from travels to Italy in 2012 and formed part of my June exhibition Form, at Port Jackson Press. www.ooi.com.au/art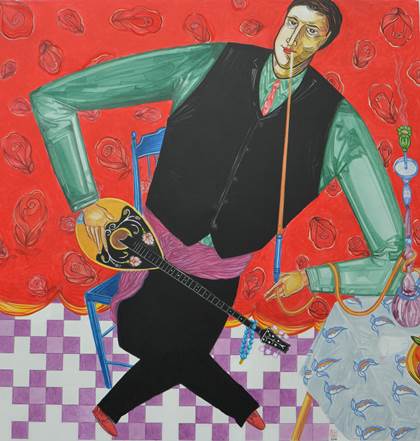 Agi Argyropoulos
My paintings were inspired by two Greek songs that were composed fourteen years apart. The song, ΕΝΑΣ ΜΑΓΚΑΣ ΧΑΣΙΚΛΗΣ, composed by Antonis Dalgas (Diamantidis) in1931, deals with the generic term Μαγκας (street wise) as used in the Rebetika style of music. The painting is a romanticised image of a "Χασικλη" or hashish smoker surrounded with overt and subtle symbolism. Τhe song, ΕΝΑΣ ΛΕΒΕΝΤΗΣ ΕΣΒΗΣΕ, composed in1945, (music Michalis Genitsaris, lyrics Nikos Mathesis) depicts the death of Aris Velouchiotis.  This is a dark painting of the event in a hellish darkness inhabited by nocturnal birds (νεκροπούλια).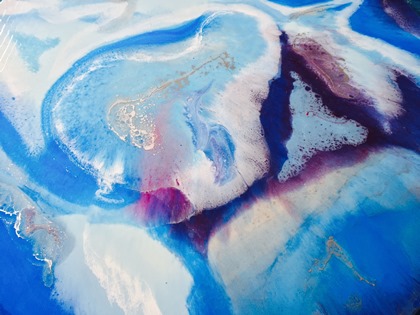 Jenny Dumont 
Jenny Dumont (b.1966). Studied at Melbourne University, where she completed her Bachelor of Education in Art and Design. Soon after, she became a co-founder of Steaming Ink Design Partnership. Where she was involved in Advertising, Graphics, Design Layout and Photography. From there she went on to teach all aspects of the fine arts, in various Secondary Colleges where she held the position of Arts Coordinator and mentor of VCE Arts students for almost ten years. She has travelled to many countries to paint and view the work of past and present masters. In turn, she is now driven to create a visual response to that which inspires her.  Today Jenny works as a full-time artists from her home studio.  She is currently working with Resin and experimenting the vast boundaries this medium has to offer. Her art works tend to be relatively large in scale and luscious in colour. Subject matter changes with her mood and environment and the style can be seen as realism/surrealism. Private collections of her work are held in Greece, Singapore, Canada and the United Kingdom.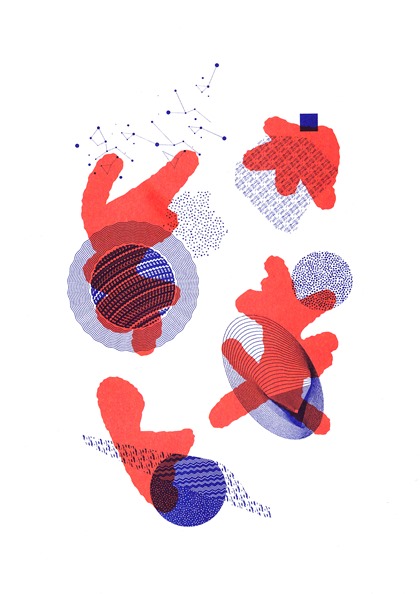 James Raftopoulos
Space Jam is a two-colour risograph print.   Representations of space and the wider universe in print allow us to comprehend something that is inherently incomprehensible. The idea of endless space and nothingness is overwhelming yet it is important to acknowledge as it allows us to maintain perspective in our small existence. We are increasingly unable to surrender our need to control or explain, looking up at the night sky and letting it tell us a story will always be as important as looking up and shining a light into the unknown. Making marks on paper – like we have been doing for centuries – can provide a deep mystery that is as important to continue exploring.  jamesraftopoulos.com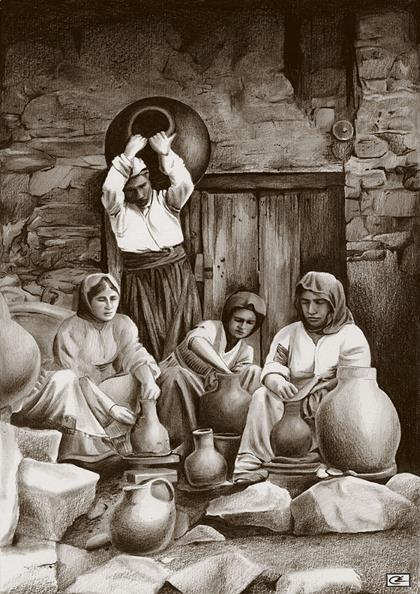 Constantinos Emmanuelle
Con Emmanuelle has lived a creative life. His art practice explores disciplines such as, painting, drawing, illustration, design, photography and digital imaging. When he is not nestled comfortably in his art studio, Con teaches visual art students at Melbourne Polytechnic. Con has managed to successfully straddle his teaching and private art practice for over 25 years. Moreover, his freelance work has kept him abreast of current workplace practices which has helped him deliver training that is valid and exciting. Con has exhibited his art in five group exhibitions and one solo show. In 2014, he launched his cultural art project titled 'Tales of Cyprus' which received great recognition and acclaim around Australia and overseas. Con's art is largely based on his parent's Greek cultural heritage. He has painted everything from ancient Spartan warriors, Byzantium style icons to rustic village scenes. More recently, Con creates graphite drawings that represent a way of life that existed on the island of Cyprus before 1950. He also uses Adobe Photoshop to colourise his pencil drawings and turn them into vintage-style travel posters. conemmanuelle@talesofcyprus.com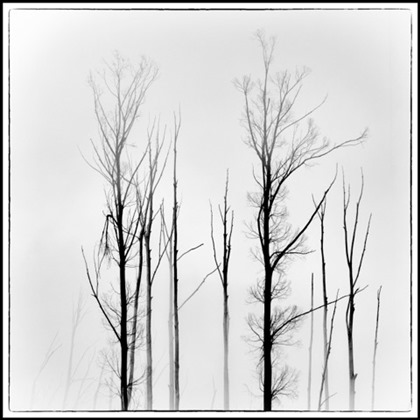 Tony Pierrakos
Bachelor of Arts in Illustrative Photography RMIT 1996. Such a big country to drive around, but so worth doing it.  That unused church and that weird country billboard, even the amazing rock formation, will appear out of nowhere normally in the middle of nowhere.  Jumping into my car and leaving the city behind is as good as you can imagine. intonephotography.com.au