Art Exhibition 'Antipodean Palette' 2017
August 17 – 27 | Steps Gallery | 62 Lygon Street, Carlton
The Greek Australian Cultural League (GACL) presents the seventh Antipodean Palette Group Exhibition. A diverse selection of work was submitted at 'Call for Entries' earlier this year from artists in all stages of their career within the Greek-Australian community.
The artists invited to participate in this years exhibition include Thalia Andrews, Con Constantinou, Aphroditi Karalis, Nicholas Katris, Angy Labiris, artist group Masonik, Stavros Messinis, Theo Papathomas, Stella Papas, Vasy Petros, Katerina Prifti, Evstathia Sgardelis and Tracey Yannopoulos – each with their own story to tell.
It is evident that elements such as form, colour, texture and shape in this body of work that will be on display is unique, engaging and inspiring. It will include photography, painting, collage, mixed media and a sound/video installation.
We welcome you to join us in the celebration of the opening of the 7th Annual Art Exhibition -Antipodean Palette- on Saturday 19 August at 2:00pm at Steps Gallery, 62 Lygon Street, Carlton. Launching the exhibition will be special guest Fotis Kapetopoulos from Kape Communications with a career spanning over 25 years in the creative industries.
Guests to this year's opening will have the opportunity to vote for their favourite work. Tickets with instructions will be provided at the door. A 'People's Choice' art prize will be awarded to the work with the most votes. The announcement will take place at 3:30pm.
The 10 day exhibition will also include a life drawing workshop to be held on Thursday 17 August at 6:30pm and a poetry afternoon on Sunday 20 August at 4:30pm.
The GACL continually seeks to promote artists within our community. Practicing artists are invited to submit applications or their interest for next year's Antipodean Palette Group Exhibition by downloading the entry form below or emailing the coordinator at: antipodeanpalette@gmail.com.
Aphroditi Karalis
Coordinator – Antipodean Pallete 2017
If you are interested in participating in a future "Antipodean Palette" exhibition you can download the Entry form
HERE
Please read the Terms and Conditions
HERE
No image or documentation displayed on this page may be reproduced, communicated or copied (other than for the purposes of research or study; criticism or review, or reporting the news) without the Greek-Australian Cultural League's permission. Use and referral is allowed for the purposes of research or study so long as full and proper attribution is given. Unauthorised commercial publication or reproduction of any part of this page is specifically prohibited. Contravention is an infringement of the Australian Copyright Act 1968.
'Antipodean Palette' 2017 Artists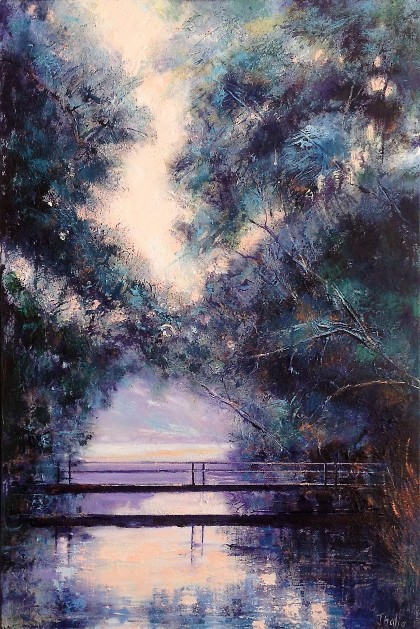 Thalia Andrews
Thalia Andrews is Australian born of Greek Cypriot heritage. She is a graduate of the Victorian College Of The Arts. Many changes have occurred in her life in the last few years, which have enabled her to return to her true passion-painting. Her paintings have been a platform for releasing her inner self
and deeper thoughts in a contemporary impressionistic style. Lately, she has produced paintings of contemporary landscapes of places which she has visited e.g Coffs Harbour amongst others. The depth and layers of her paintings are well recognised as is the vibrancy of colours used. Also she has experimented with watercolour and scratch art, which have become popular with art lovers of these particular styles. Thalia has exhibited extensively in group and solo exhibitions winning numerous awards along the way.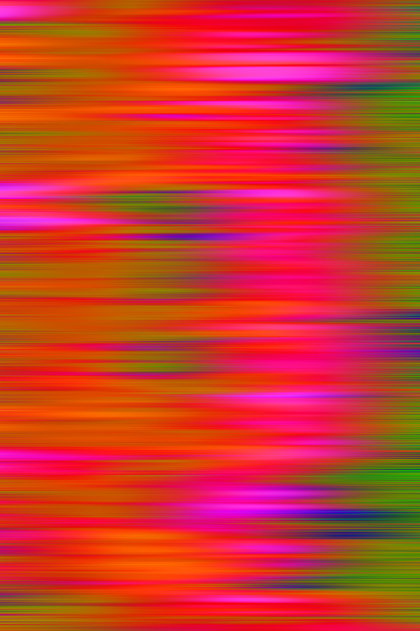 Stavros Messinis
Recent studies underline the continuous and rapid change in our relationship with images, while theorists and scientists talk about the consequences of these changes – from increased anxiety symptoms to memory impairment. It is very difficult – if not impossible – to remember a specific photo and at the same time, we feel exhausted and stressed from digitally documenting our lives, storing, processing and organising such large number of images. In my "Poetics – Mediated Memories" series, I use a number of randomly selected digital images, taken in the 1400 year old Chinese city of Yangshuo (2016), to investigate the ways in which today's digital media shape our memories and remembrances, and how they can be used to penetrate and project feelings and emotions using forms, light and colour, recreating and reconstructing memories. Deconstructing and erasing the pictures through a process of technological reproduction and manipulation, I arrange and reconstruct memory sources of visual information to create new images – recreating and recollecting memories. And the result is artworks strong in colour, powerful in appearance and composition, and with a poetic visual quality, achieving a perfect harmony between art and technology. A journalist, designer, photographer and poet, I studied arts, photography and journalism and I published five poetry compositions. I was also co-editor of the bilingual anthology "Reflections" and I am the editor of the TGA NEWS. www.stavrosmessinis.com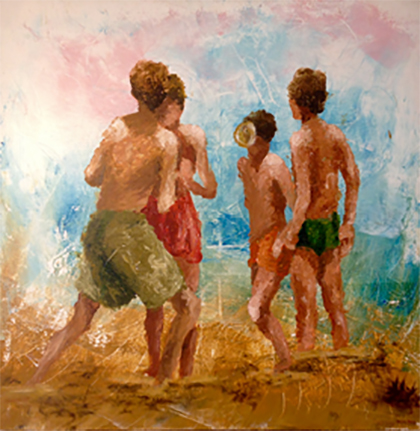 Katerina Prifti
Born and raised in the picturesque town of Kouvaras, I studied Art and Art History for a period of 5 years at the atelier of internationally acclaimed artist Antonios Politakis. It was he who gave me the passport to the endless journey called Art. An invitation to participate in an exhibition named Greece's Best Modern Artists was a recent career highlight. My work has graced the walls of several art collectors and hangs in many government and private buildings. "Moments at the Beach", is a collection inspired by children enjoying moments on the beach during the Greek summer. Two things characterise this series, colour and motion. The vibrant use of colours, weaving and overlaying one other and tonal gradations, create a playful counterbalance between contrasting colours purposely combined to highlight the intensity of each one. Not one stroke of a brush was used to create these paintings. A pallet, my fingers and a spatula were the only tools used, aided by the texture of the acrylic. By seeing the children through the eyes of my soul, I set my pallet free and was able to capture and portray the tenderness in each moment, the innocence and their childish motions on the blank canvas in front of me.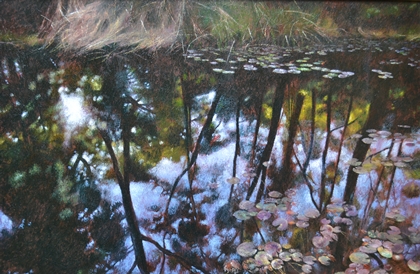 Angy Labiris
As long as I can remember, people have claimed that I am able to draw. So from a very young age I have had a desire to paint pictures. So I drew and painted whenever I had the time. As I got older I took up Art in high school. I went on to university and studied Art History. As the course didn't include practical work, I attended life drawing classes at RMIT. After completing an Arts degree, to be able to earn a living, I went on to become a librarian and spent many years in the public library system. I continued to paint with acrylics on canvas, board and on other surfaces. I had an exhibition in the nineties in a gallery on Bridge Road, Richmond. After being made redundant due to Jeff Kennett's (God bless him, even though I didn't and wouldn't vote for him) policies, I became a businessman. Being very busy and also discouraged by the art world, I did very little painting for many years. After selling my businesses, I returned to painting and have held several exhibitions. As you might conclude, I am basically self-taught. My Art History background has given me a love of painting, the works of the old masters and their subject matter. I paint mainly on board as well as on canvas. I have also transitioned to oils as I felt that acrylic had shortcomings. When I changed medium, I realised that oil paint was too slippery and took much longer to dry. To create a rich, textured surface I developed an impasto technique using predominately sticks and the palette knife, and to a lesser degree the brush. I believe that the painter has to create a "successful" picture – by any means. I have always loved landscape and want to create the illusion of being able to enter a picture and explore a happy, mysterious or sinister world. I am also fascinated by the ambiguous and abstract forms found in nature. I hope my landscapes give the viewer an opportunity to enter into a fantasy world.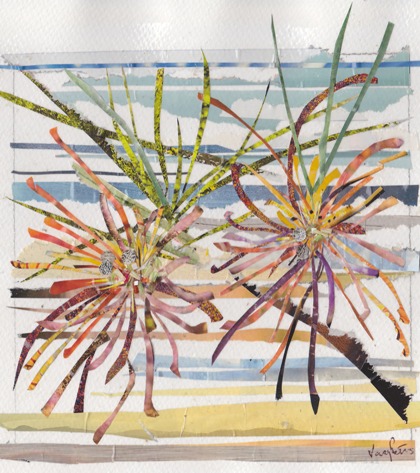 Vasy Petros
Painting with Paper… Each "brushstroke" is a strip of colour cut from discarded magazines and newspapers. "If we could see the miracle of a single flower clearly, our whole life would change" (Buddha). Art is an excellent vehicle inspiring creative possibilities in items which would normally be thrown away, simultaneously respecting the urgency to protect and ensure the survival of our natural world. vasypetros.com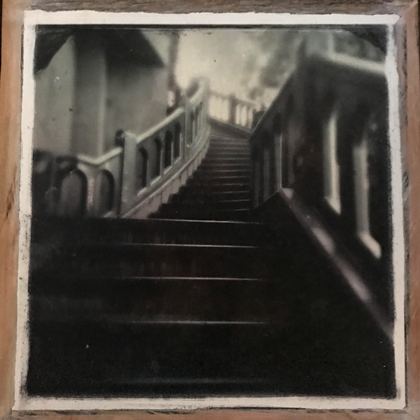 Aphroditi Karalis
How do you capture a moment in time, a feeling, a memory, an emotion? Every day I explore the streets of Melbourne with an iPhone and all its apps. I go against all the 'purists' and add filters to my images. I tone down or intensify colours, darken or lighten shadows, overexpose or underexpose, shake or slow the shutter, centre or crop the subject. I know the design rules –I just break them. My inspiration comes from the detail of lane-ways, buildings, artwork from around the city, rivers and beaches, moving objects, people, parks and gardens. I journey through industrial and residential areas both in the heart of Melbourne and outside. Every day I notice something different even if I've walked the same path numerous times before. The city is in constant flux –that's all I know. Nothing is ever the same. Nothing will ever be the same. This city, which was once dull and grey –in my memory long ago- is now full of colour and passion. I want to illustrate the beauty that is in the ordinary and the everyday that a passerby on their way to work would not see or feel. My work captures a moment in time, a feeling, a memory, an emotion in the form of colour, texture, shadow and light. The work is printed on stone and framed with material the city has used and discarded.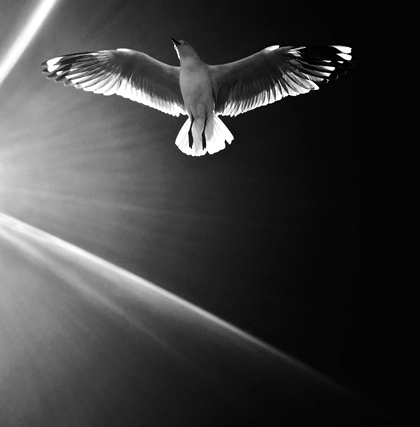 Stella Papas
"She found her wings and flew"… Melbourne born and oldest of eight children. A well-travelled professional in Sales & Marketing, Project Management, with twists and turns in Philanthropy & natural disaster related projects whilst living in Asia, Greece & Australia. Photography, Design and other creative projects have always captured my soul. My playground since a toddler to early years of adulthood was Hioni Photo Studio owned by my father, Con Papakonstantinos; my role model as a photographer. The studio, darkrooms, developing & printing rooms were places I breathed in my daily creative inspiration since the early 1970s. Forty plus years and thousands of photos later, I am honoured and humbled to introduce my first limited edition collection: "She found her wings and flew". These photographs were captured using my IPHONE 6Plus. I adore perfectly imperfect images. Ones which embrace the present moment, identifying my reality, emotions, inner voice, soul's beauty and passions, as creativity and imagination fuses with a touch of inspiration. The chosen bird theme is inspirational to me as it displays a freedom of spirit, zest for life, love, tranquillity, while connecting to the magical wonders of nature. It encapsulates a moment of fluidity, nothing contrived or posed, but natural & intended. Light, subject, shadow and moment. The original images were photographed in colour on a picture-perfect summer day at Albert Park Beach, Melbourne. These were converted to black and white to enable you to visualize and create "your ideal reality". May this collection inspire, empower, awaken and connect you with your version of beauty, your unique creativity and capture "your moment" through the eyes of a lens; whether a professional one or frequently used smart device. Happy flying through the eyes of "your inner bird".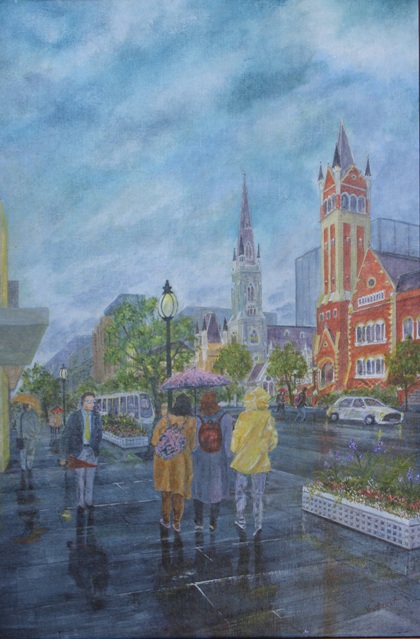 Nicholas Katris
From early childhood I had a strong interest in ART. This lead me to study and practice Architecture and Interior Design. My subject interest is the sea, landscape and life drawing. This interest is reflected in many in my work where perspectives of nature's beauty could be seen. In the last two years I have developed a strong interest to paint the human form. My painting style which constantly developing is realism with tendencies to impressionism. I seek peace and beauty in nature interpreted in my art and my years in design and teaching added to valuable expertise which plays a significant role in the creation of my works.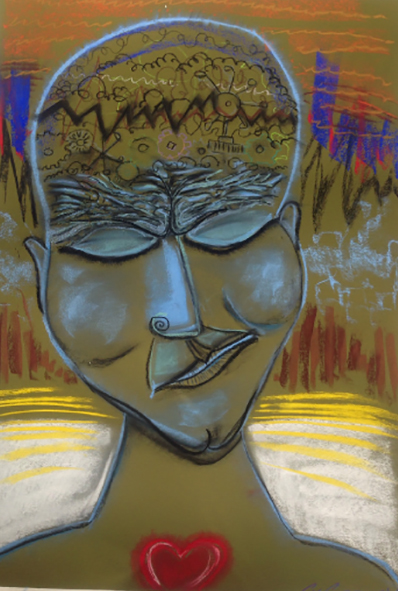 Con Constantinou
Growing up in Melbourne, of Cypriot heritage, Con Constantinou believes he was born creative. From a young age, he remembers drawing on every piece of paper he could find. Using a vast and eclectic array of media, including, watercolour, oil paint, aerosol stencils, pastel, glass mosaics etc. Con likes to explore and expand his creative skills, by exploring new media. Con Constantinou expresses aesthetic beauty in variety, and believes he is having a conversation with himself, before presenting his art to the onlooker. Professionally Con Constantinou is a chiropractor, and he also completed a certificate 4 in graphic design in 2015. Con is proud to be part of the Antipodean Palette for the second consecutive yearCon is proud to be part of the Antipodean Palette for the second consecutive year. Con's complete art folio, spanning 10 years can be seen online at flickr and his graphics folio can be seen at www.designbycon.com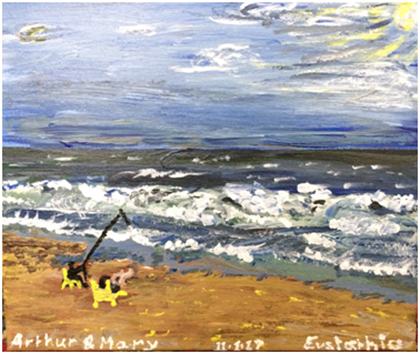 Effie (Evstathia) Sgardelis
I was born in Melbourne, the eldest of four children. My parents migrated to Australia from the Peloponnese in 1964. I paint both landscapes and portraits. The mediums I use are acrylic on board and canvas, and pencil on paper. As the very busy mother of four sons, my art is my sanctuary. In my paintings and drawings, I find the beauty and peace to make sense of my busy life and complex cultural heritage. My paintings and illustrations are a result of my exploration of whom I am – wife, mother and daughter of Greek migrants, sister, friend, and schoolteacher – and by that journey, to find my own identity. I work from a small studio in my home, and am also inspired to paint when I visit our family beach house in Venus Bay. The precious family memories, especially my late father's spirit and closeness of the sea calm my mind and transport me to Greece.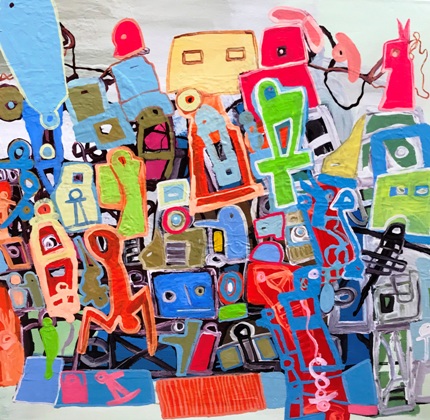 Theo Papathomas
In these series of my latest work I try to interpret the Australian landscape in my own way, using lines, colour, form and figurative symbols . My constructed landscapes derived from life experiences. The images and symbols which I use in my work are completely spontaneous and intuitive without using any drawings as a guide tool. I always try to charge my paintings full of emotion and spirituality, and transport the viewer into a new experience. In my paintings I strive to meld the physical and spiritual worlds. These paintings is a search for spiritual meaning in a modern world. The work is like a birth of an Angel, a mysterious and transcendent light; coming through the paintings feeding our souls. The Birth of a new image, a new language, a new meaning.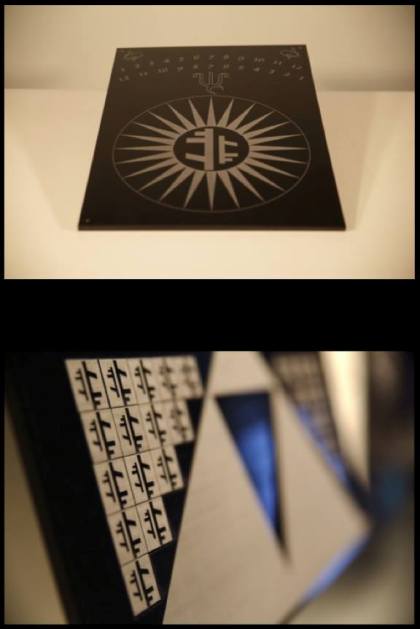 Masonik
The piece Tavli – come from our larger project called Altar's Lament – which began in 2004 – below is a statement about the project – hopefully this is useful: Altar'd Lament is a multi-disciplinary art installation and performance project by the Masonik arts-collective that explores the rise, fall and rise again of the early 1900's musical style known as Rebetika – an underground form of music comprised of both near-Eastern and Western influences that was eventually banned and its performers persecuted. The Altar'd Lament project involves the development of a series of audio-visual multi- medium artworks, presented as a narrative concerning the evolution, development and controversial censorship of the Rebetika musical style. Through this narrative, Masonik seek to encourage audiences to consider the paradox that a cultural form can be simultaneously fragile and resilient, both comforting and threatening.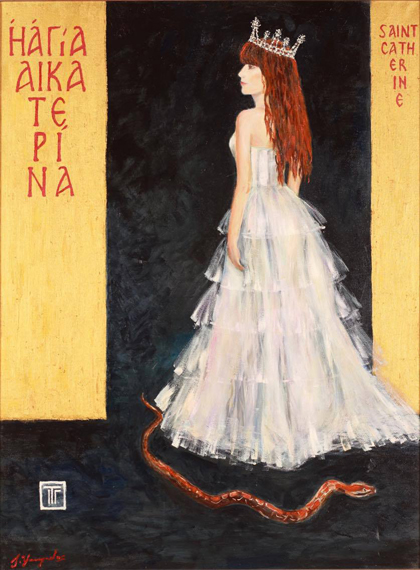 Tracey Yannopoulos
I grew up in Melbourne, where I met my Greek-Australian husband. I paint both landscapes and portraits. The medium I use is oil on canvas or linen. My travels in Europe with my husband and two daughters, particularly in Greece, inspire my paintings. I love to immerse myself in the richness of Greek culture and history. Standing in the ruins of an acropolis or Kastro, in the silence of dawn or at twilight, the sense of the closeness of the ancient world is palpable. My primary interest is portraiture and hence my fascination with Orthodox icons. I adore their mystical and mesmeric quality. Within Christian portraiture, the icon was not reserved for saints alone and the Byzantine world was one where sacred and secular art intermingled. I like to explore the idea of an image as both a portrait and an icon. I am a member of, and exhibit with, the Victorian Artist's' Society, Doncaster and Templestowe Artists' Society, the Australian Guild of Realist Artists and Thou Art Mum (Facebook: Thou Art Mum)