Virginia Polendakis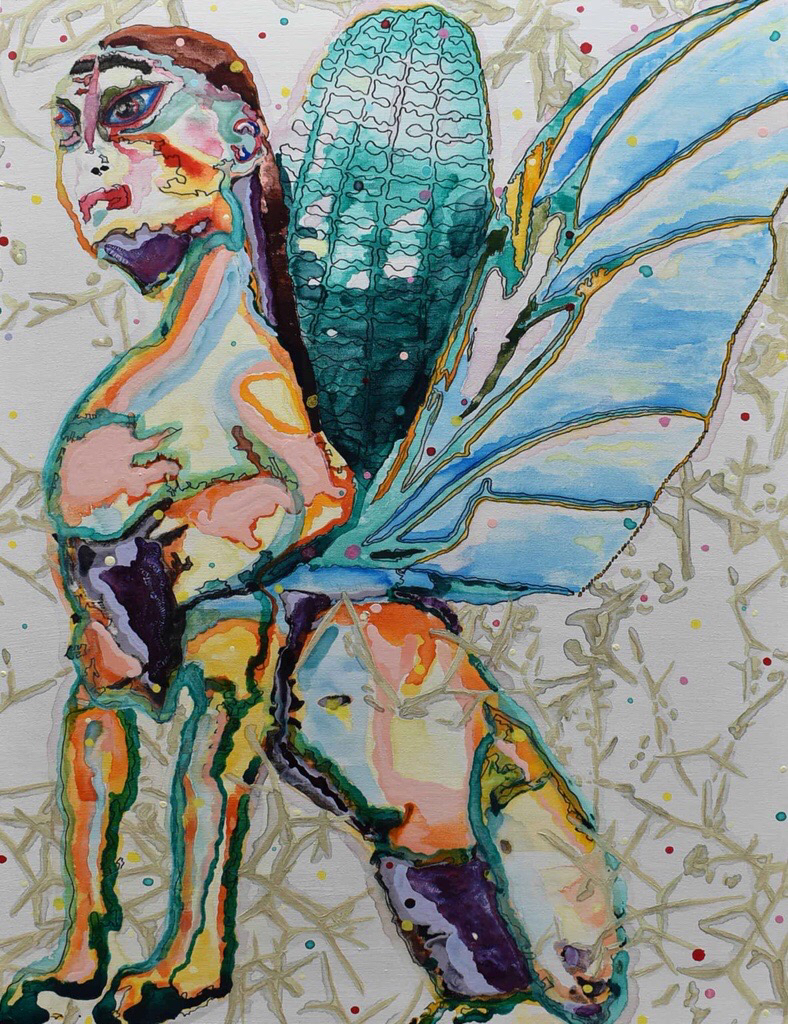 Ελευθερια (Freedom)
Medium: Synthetic polymer paint, fibre-tipped pen, brush and ink on canvas
Size: 106.5 x 81.0 cm
Price: $20,000
Mobile: 0403 280 858
Artist Statement
This mythical creature has the head of a woman, eyes and body of a puma, the wings and green plasma of a butterfly. She stands above the thorns of branches in the background which reflect our layers of armour as a means to protect ourselves from predators as we reach out to the light.
The butterfly represents the inner fuel for change and transformation. The experience is a courageous journey through elements, the disintegration of self, the alteration of form, and the struggle to be free to fly.
For Greece to emerge from the rule of the Ottoman Empire, it involved a process of restriction, struggle and transition. Years of suppression and culminated tension that ran through the veins of an ethnos produced the drive for the green plasma to be pumped and squeezed through its untested wings. 
Without this process, there could be no uprise and thus no flight for Greece.
We must experience the struggle at some point – or we will not be strong enough to fly.
Greece, like the puma, became the huntress with singular focus. Together with her allies, She strikes with precision and effectiveness.
Puma is about coming into your power.